Getting married is an exciting affair, but it can also be quite overwhelming. With all the planning, shopping, and rush, it is easy to get caught up in the whirlwind of wedding preparations. However, it is important for soon-to-be brides to take some time out for themselves and indulge in self-care before the big day. One of the best ways to do this is by booking a spa session. Here are five ways soon-to-be brides can make the most of a spa session.
1. Plan Ahead
Start by booking your spa session well in advance of your wedding day. This will give you enough time to research and find the best spa for your needs. Consider factors like location, services offered, and customer reviews when making your decision.
Once you have found the perfect spa, book your session and mark it on your calendar. This will give you something to look forward to and help you stay organized.
2. Communicate Your Needs
When you arrive at the spa, be sure to communicate your needs and preferences to the professionals out there. Let them know if you have any specific concerns or areas you would like them to focus on. This will ensure that you get the most out of your spa session and leave feeling relaxed and refreshed.
Keep in mind, if you have any allergies or sensitivities to certain products, it is important to inform the specialists beforehand so that they can tailor the treatments accordingly. This personalized attention will enhance your experience and make you feel comfortable and cared for.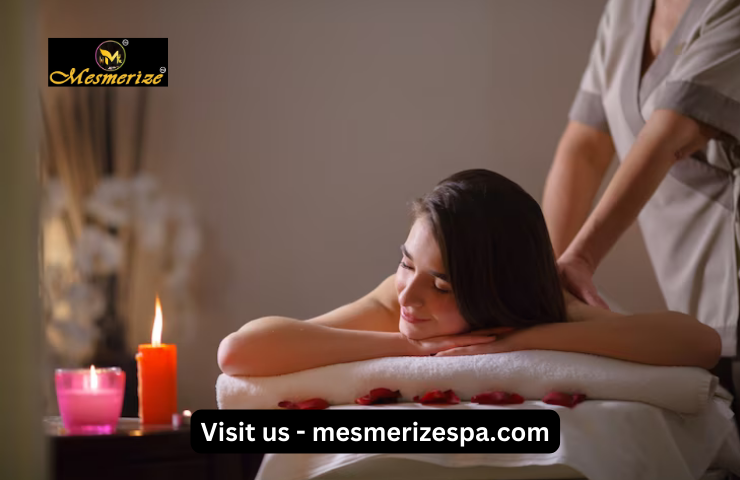 3. Opt for a Variety of Services
A spa session is the perfect opportunity to indulge in a variety of services. Consider booking a massage, such as organic hot oil massage, deep tissue oil massage, warm massage or aroma therapy massage to pamper your body from head to toe. This will help you relax, rejuvenate, and get your skin and body in tip-top shape for your big day.
4. Take Your Time
Do not rush through your spa session. Take your time and enjoy every moment. Arrive early to take advantage of amenities like the sauna or steam room, and plan to stay for a while after your treatments to relax and unwind. This will help you make the most of your spa experience and leave you feeling truly pampered and recharged.
5. Follow Up at Home
To maintain the benefits of your spa session, be sure to follow up with a good skincare routine at home. Use gentle, nourishing products and stay hydrated to keep your skin looking and feeling its best. This will help you maintain that bridal glow leading up to your big day.
Conclusion
A spa session is a great way for soon-to-be brides to relax, rejuvenate, and pamper themselves before their wedding day. By planning ahead, communicating your needs, opting for a variety of services, taking your time, and following up at home, you can make the most of your spa experience and make sure that you look the best on one of the most momentous days of your life.