WELCOME TO CHAIN OF
FASHION CORNER
SPA CENTERS
Get relaxed and mesmerize your senses with exquisite spa and wellness services that will literally take your breath away in the most majestic settings offered by our centers well placed within the center of the town.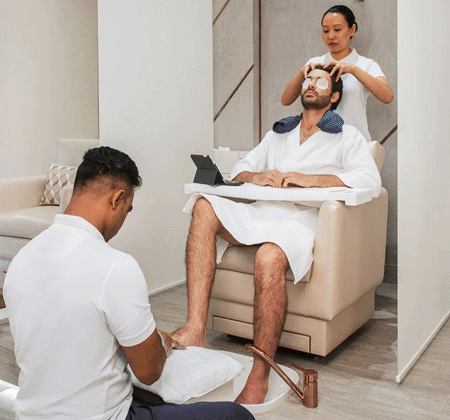 A luxurious range of spa and wellness center in kolkata designed to help people de-stress and find holistic well being.
Offering a range of holistic and innovative selection of treatments that blend ancient knowledge and modern science designed to refresh and re-energized your body. Exclusively for guest's use, discover our spa and therapies in a setting of contemporaneous sophistication.
Designed with privacy in mind, our spas offer a luxurious space in which to enjoy your treatment. Choose from the 3 world class spa centers situated in the heart of the city.